Another month gone by...another favourites post to share.
So I don't seem to have a lot of well used products this month but I do have a few holiday favs in here this month.
If you follow me on social media you will know that I have just been to Cyprus for a week. I will get a blog up this week on where we went and share my experience with you.
1. My first favourite this month and something perfect for holiday is something that I know most of you probably own, it is the invisibobbles. There are a lot of stores that sell these now as they are very popular. I tend to pick mine up from Primark as they are only £1. Great for tying back your hair when in and out of the pool or just to get it out of the way for topping up the tan so you don't get your hair covered in cream
2. Piz Buin Sun Cream - For my holiday I have found that Piz Buin do a brilliant range of sun ta lotions in different SPF and they smell lovely. They are moisturising on the skin and don't feel sticky or greasy when applied. I swear by this brand when I am on holiday.
I recently purchased mine from boots as they had a brilliant offer on, but I do know that home bargains also sells it! £4.99 bargain for this brand.
http://www.boots.com/piz-buin/piz-buin-moisturising
3. One of my all time favourite things is perfume. I don't think you can ever have too much. Everyone likes to smell nice...right?!
Whilst in the airport I managed to pick myself up a new one and I have been loving it. I used it all throughout my holiday and is definitely going to be one of my go to perfume for the summer. It is the Michael Kors Sexy Amber perfume. It is a fresh, florally scent which is the kind of smell I usually go for.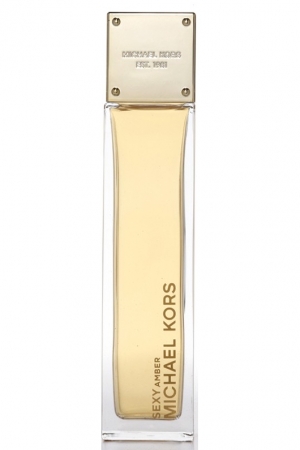 4. Whilst in the airport it would have been rude to not look at what else the duty free had on offer! I could have gone crazy here but as Danny was hungry and not a fan of wandering around the make up counters I just picked up a couple of new products. Now I wouldn't normally put something in my favourites that I had only been using for just over a week but I am in love with the new lip liners and lipstick that I purchased from Mac. I had looked into which ones I wanted before I went to the airport as there are soooo many of them. The ones that I chose were Dervish and Subculture from the lip pencil range and I also got In Anticipation from the Pro Longwear lip pencil range. I also finally managed to get my hands on Myth satin finish lipstick and I cant tell you how amazing this lipstick is in combination over the top of any of the lip liners. It gives a completely different look to them all. This is definitely a go to for all occasions where a nude/pink nude lip is needed.
If you love a nude lip I recommend you try this and you will love it as much as I do!
Myth
In Anticipation
Subculture
Dervish
Please follow me on social media to keep up to date with new products, reviews and new blog posts :)
xxx